Homemade Chili with Turkey or "Steak Burger"
This is a really easy dish to make lower in cholesterol or cholesterol free. Use turkey or for cholesterol free use the Morningstar Farms soy crumbles.
Sauté meat with Splash, onions, garlic, bell peppers and portobellos until meat is cooked.
Add all ingredients to a rice cooker. Except the meat, add meat at end.
Add a cup of water if too thick and press button down, it will be ready in 20 minutes. So set a timer to turn the cooker off so all the liquid won't cook out.
Drizzle with more Hot Splash and top with onions and tomatoes and serve with a salad.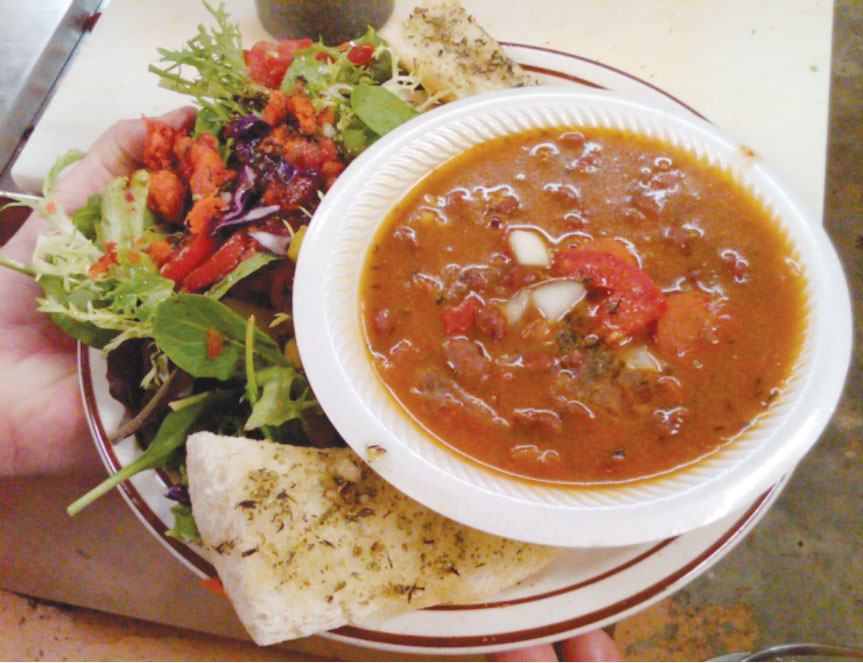 Ingredients
1 Cup of cooked pinto beans or kidney beans
1 lb of Ground turkey or soy crumbles
3 T of Canary Island Garlic and Herb Olive Oil "Hot Splash"
1/4 Cup of chopped sweet onion
1/4 Cup of chopped green peppers
1/2 Cup of diced green chille peppers (milder than jalapeños)
3 T of tomato paste (low sodium)
3 Cups of crushed tomatoes
2 Celery stalks chopped
1 Cup of chopped baby portabello mushrooms (optional)
1/4 tsp of ground cumin
1 Bay leaf
1/4 tsp Paprika
1/4 tsp Chili powder (optional will make it a bit spicier)
3 Cloves of garlic crushed